100% recycled cardboard. Used in millions of everyday items. Well suited for laser cutting, leaving nice clean cuts.
Available thicknesses and colors
0.8mm - Natural
0.4mm - Natural
Cut width
~ 0.15-0.3mm
Sheet Size
0.8mm | 1150mm * 750mm
0.4mm | 1150mm * 750mm
How does it look once laser cut?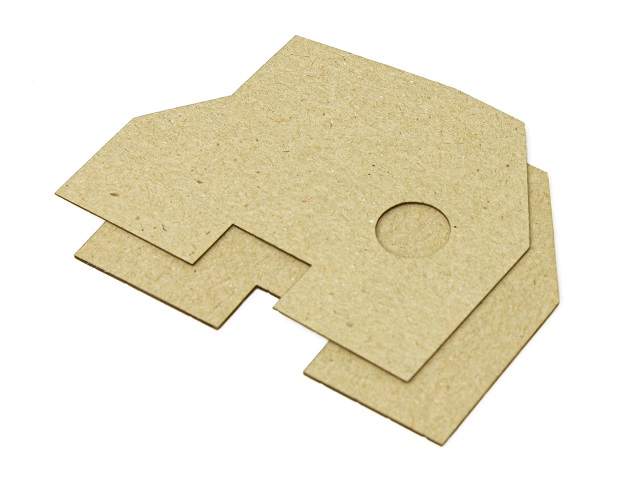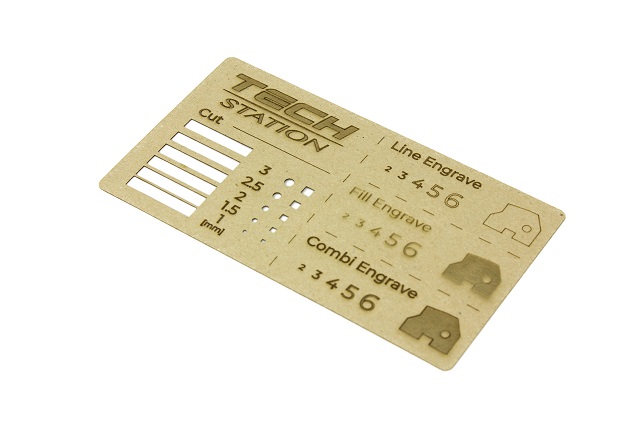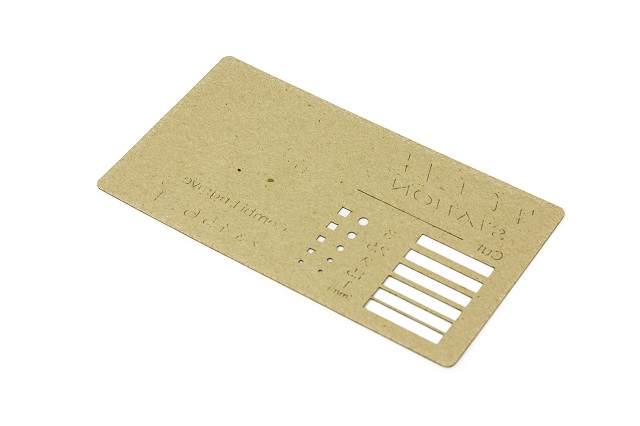 Benefits:
+ Cheap
+ Simple to glue
+ Easy to bend
+ 100% recycled
+ 100% recyclable
Drawbacks:
- Made of paper
Mechanical properties: