Light weight foam similar to Depron but less brittle and a bit more flexible.
Originally developed for floor isolation with incredibly good isolating properties, but also used in the hobby and crafts sector thanks to its extremely low weight. Very useful if you are creating an ultra light RC airplane or similar creation.
Available thicknesses and colors
6mm - Dark grey
3mm - Dark grey
Cut width
~ 0.4-0.6mm
Sheet Size
1190mm * 490mm

How does it look once laser cut?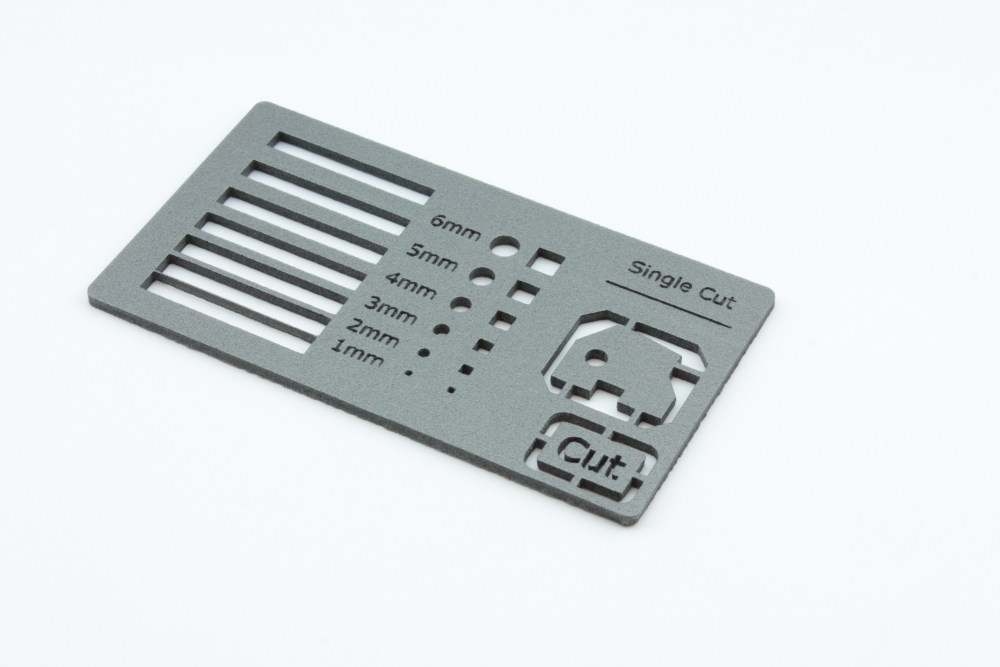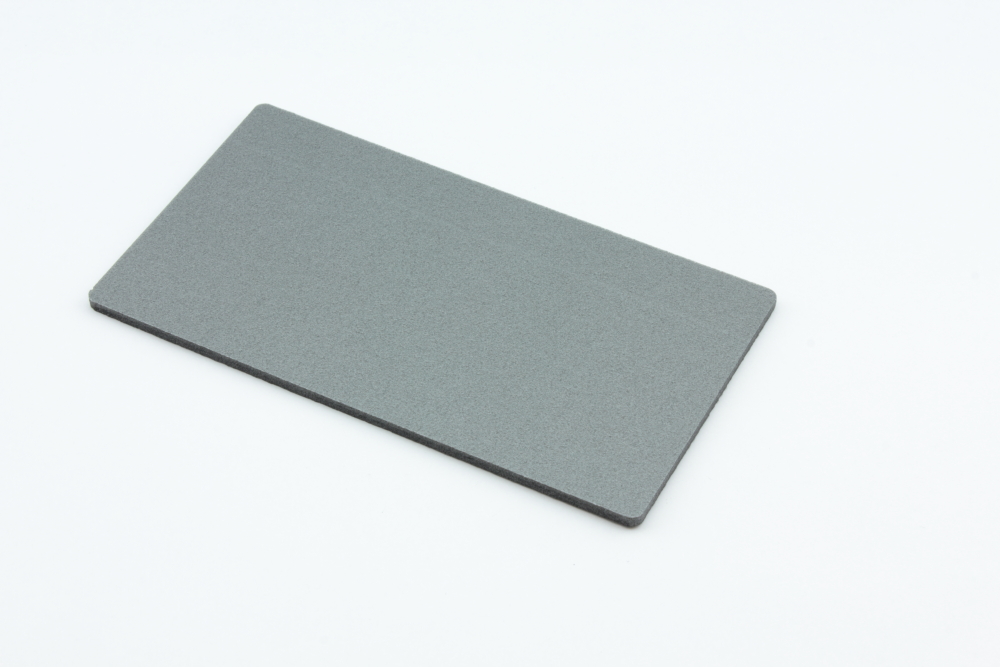 Above front side, below back side.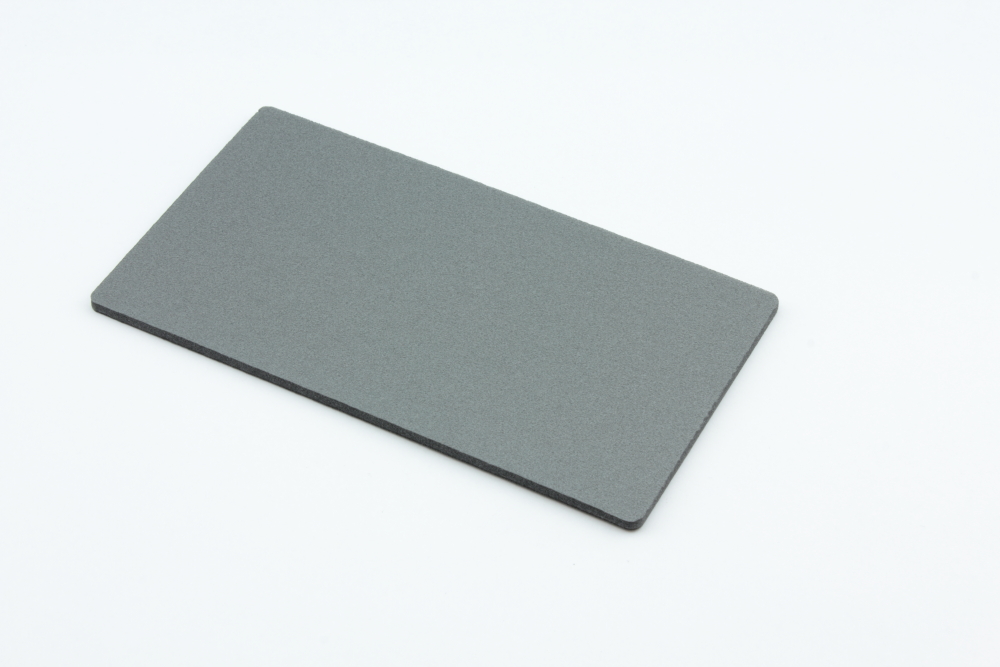 Below: A rudder for a ultra light RC-plane that has been covered in a thin Mylar film.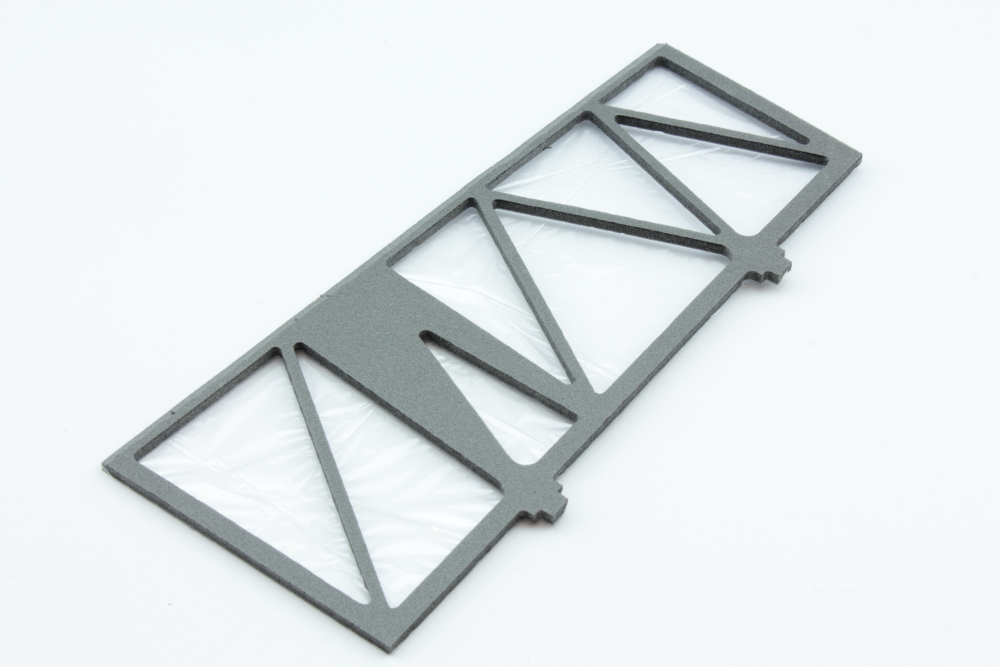 Hints from TechStation!
Try to avoid tightly packed features for best results.
Benefits:
+ Cheaper than Depron
+ More flexible than Depron
+ Low weight
Drawbacks:
- Sensitive surface (some small surface damages might be present)
Mechanical properties: