Acrylic is the most common thermoplastic in use today and has the technical name of PMMA. This stands for polymethyl methacrylate, but most people are used to the name Plexiglass which actually is a brand of acrylic.
This material is fantastic, being available in both transparent, opal and solid colors and in so many different thicknesses.
The most common variant of acrylic is transparent and is available in most thicknesses. If you are looking for solid colors like black or white these are available in 3 and 5mm. On the other hand if you are looking for vibrant colors or colored transparent sheets then 3mm is the thickness to look at.
Acrylics are well suited for laser cutting, leaving nice cuts without discoloration or charring.
Available thicknesses and colors
8mm - Transparent
6mm - Transparent
5mm - Black
5mm - White
5mm - Transparent
4mm - Transparent
3mm - Red
3mm - Yellow
3mm - Green
3mm - Blue
3mm - Black
3mm - White
3mm - White - Opal
3mm - Red - Transparent
3mm - Orange - Transparent
3mm - Transparent
2mm - Transparent
Cut width
~ 0.1-0.25mm
Sheet Size
All acrylic sheets we process are 1010mm * 745mm
How does it look once laser cut?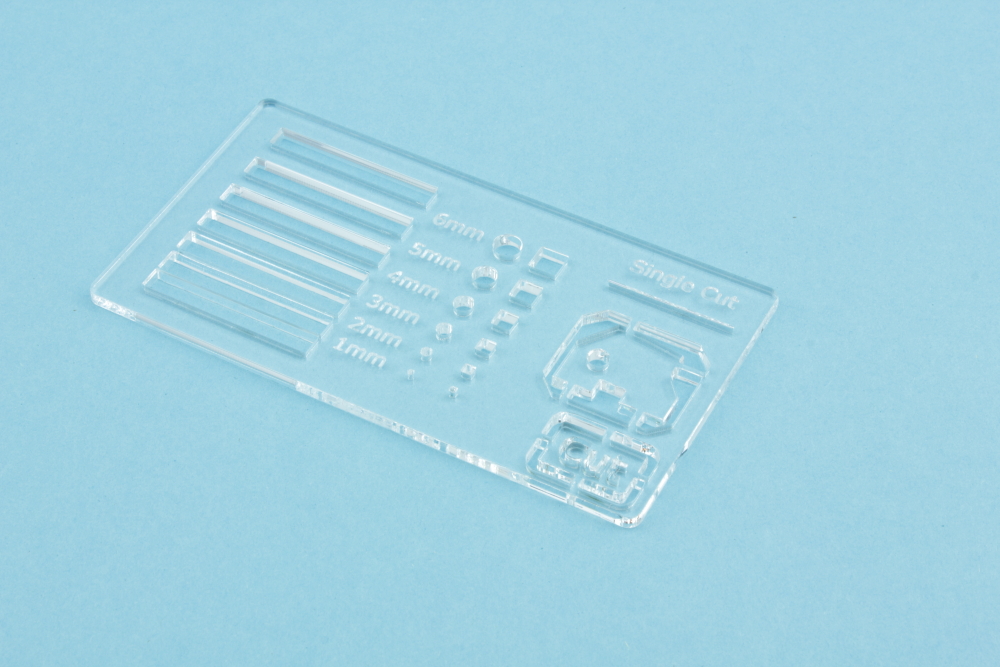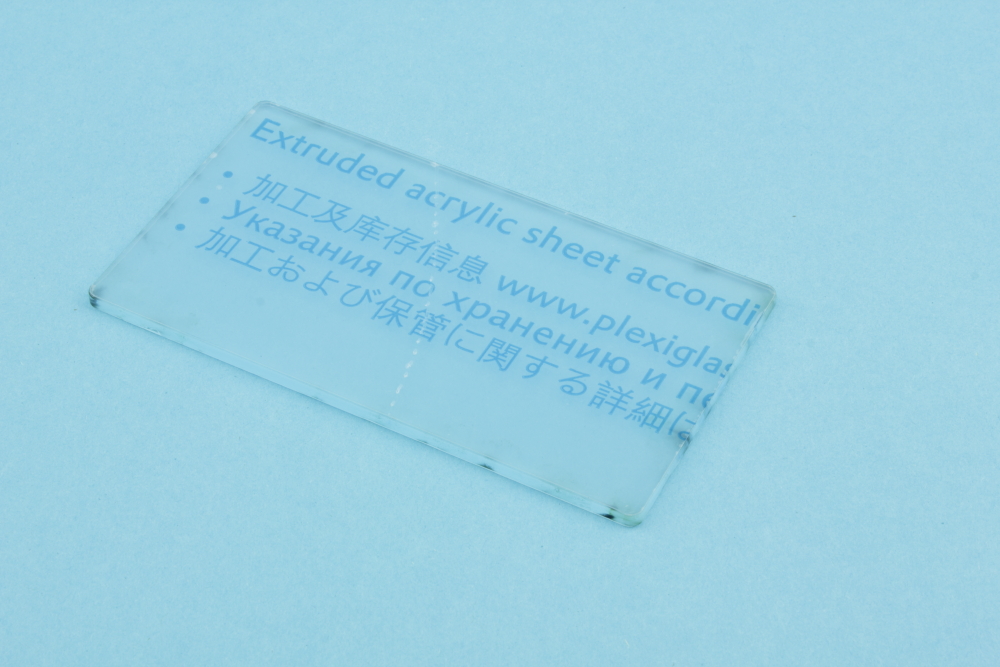 Delivered with protective backing on both sides.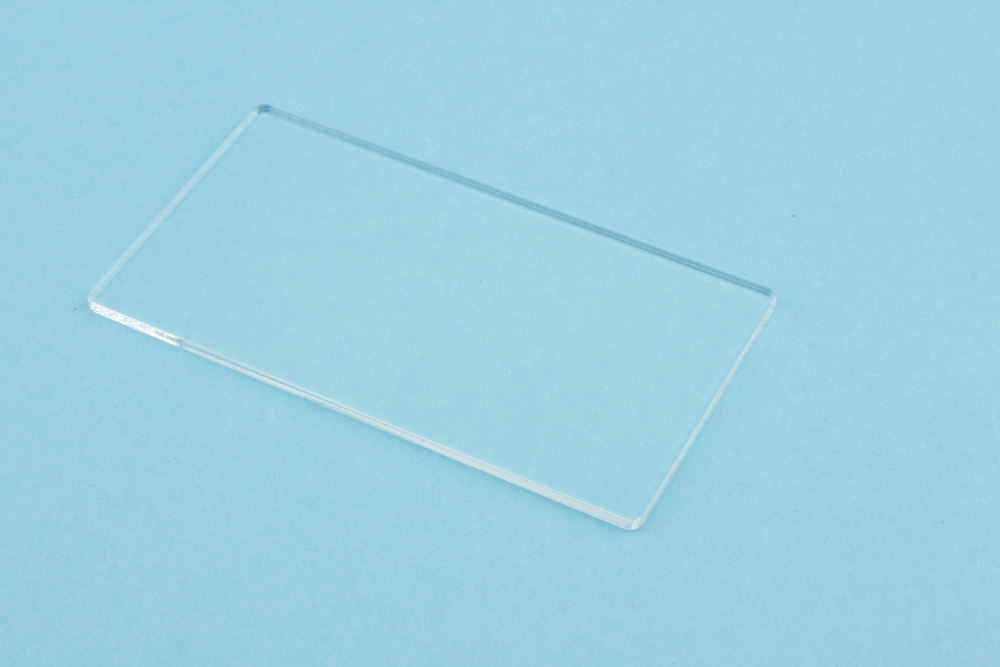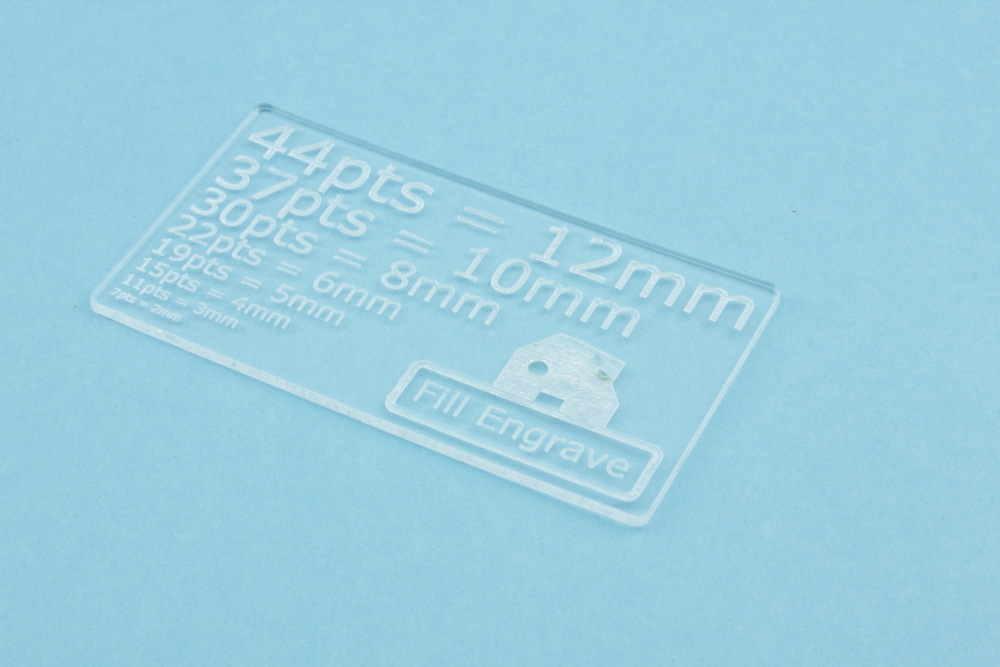 Acrylic is available in many different colors. Below are some of the colors we have in stock.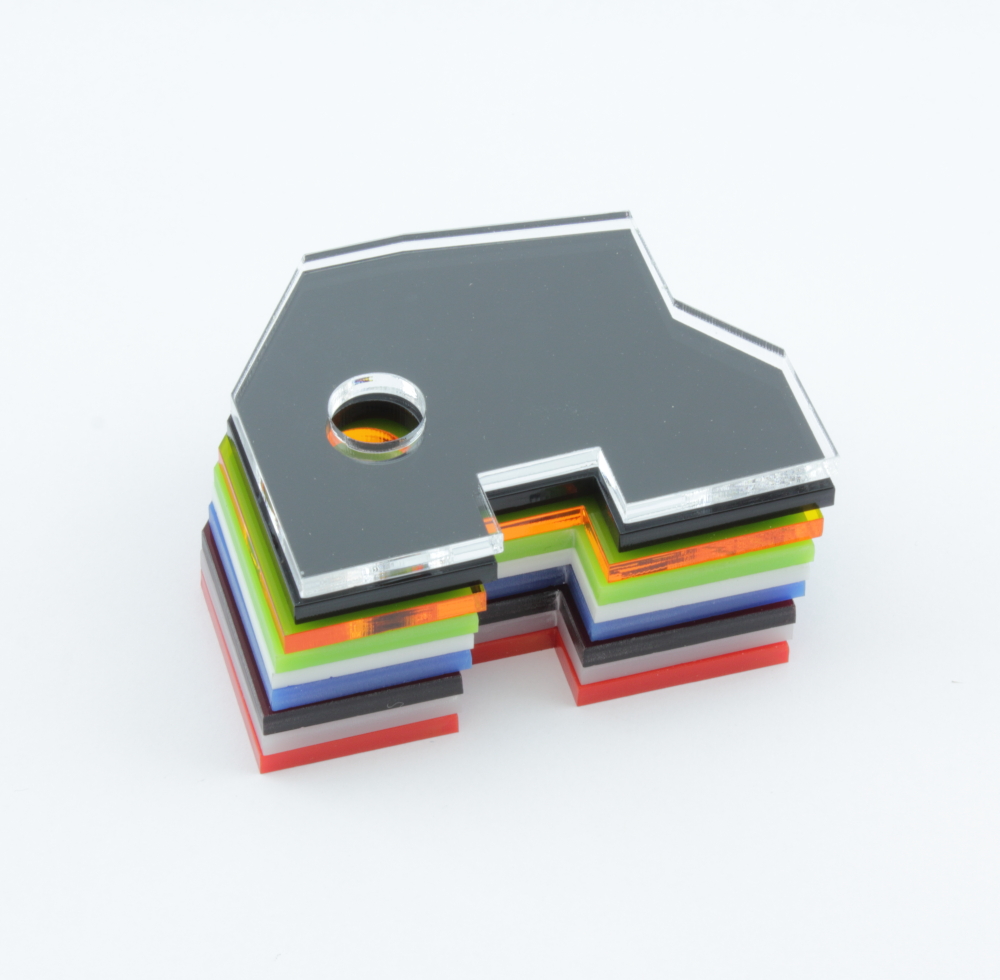 Colors
Black
White
Transparent
Red
Blue
Green
Red transparent
Orange transparent
Hints from TechStation!
Bonding acrylics is easily done using CA-glue (superglue), but for the best results we use special acrylic glue. Acrylic glue "melts" the two parts together leaving a very nice and strong seam. If done with care the glued joint can become fully optically transparent.

Since acrylic is a thermoplastic it can be formed once heat is applied. There are special machines for bending acrylics but if you don't have access to one of those, you can bend the material by first carefully heating it with a hot air gun. Once the material has been heated all the way through the material you can bent or folded over a suitable edge. Take great care while heating the material. If the material isn't hot enough you risk cracking the material once you start bending and if it gets too hot you will get visible defects in the surface of the material. Most importantly is that you take all the necessary precautions while working with heat and see to that you have good ventilation!
Benefits:
+ Stylish
+ High polish surface
+ Available in many different colors
+ Can be formed with heat
Drawbacks:
- Brittle
Mechanical properties:
Density: 600-800 kg/m3
Melting point: 160 °C